About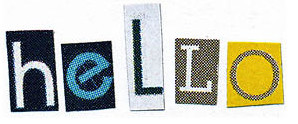 I am a new media artist, and experience designer / researcher.
My roots are firmly planted in fine art photography and painting.
Personal Work
My interests lie in the spaces between fine art, experience design and technology. The tactile nature of low-technology frequently requires engaging our hands or bodies in interesting ways. High-tech digital technologies are powerful. They provide rapid access to extensive amounts of data, as well as the ability to create dynamic work that responds to those engaging with it. I'm interested in creating experiences that combine traditional mediums with technology to create surprising and delightful experiences.
Artifacts and archives also inspire my personal and professional work. Objects and photographs tell stories, trigger associations and connect to memory. Overtime an artifact's initial story may fade due to it being forgotten about or separated from its original owner. Through my work, memories and stories are  uncovered or reassigned to artifacts.
Professional Work
I work at RLMG, a creative studio in the greater Boston area. As an Interactive Producer I help design dynamic and meaningful experiences that we create using a variety of digital technologies.  Our clients consist mainly of museums and educational institutions located all around the world!