DejaVu : An Intelligent Hand Bag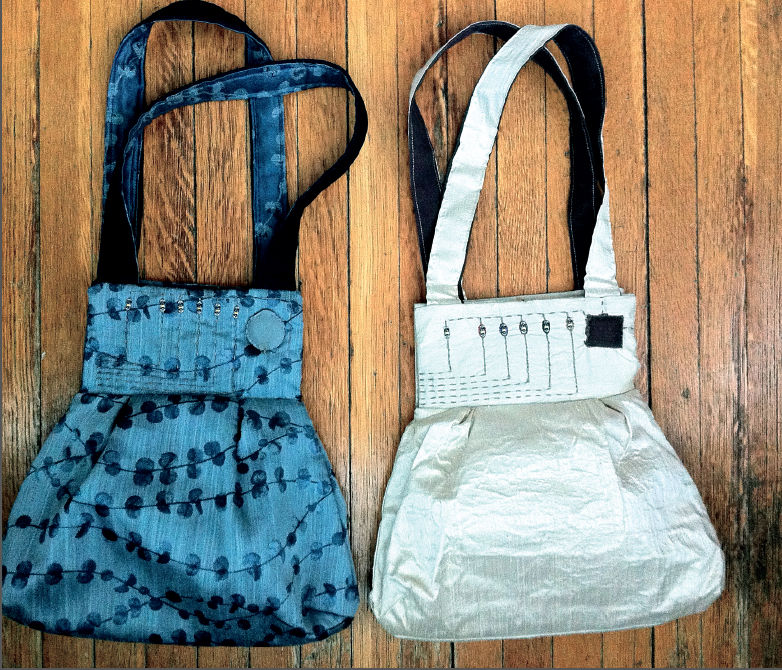 Project Overview
DejaVu created in the spring of 2011 and was a collaboration with Heidi Chen. The project formed out of Leah Buechley's New Textile course at MIT's Media Lab.
DejaVu is an intelligent wearable. The purse knows and communicates its contents to the owner. Pressing a fabric button located on the front of the bag, provides the owner infomation about the continence. A LED lights for each item contained in the purse. If an artifact is missing or has been removed its light will remain off.
Users can select five "important" items to track with the custom built RFID tags. The tags include a key fob, a cell phone case/sock, and three flexible tags that could fit into a wallet, glasses case, small sketchbook or any other necessary item. In the second and third iterations of this prototype, each tag is color coded with its corresponding LED on the front display.
Hardware
This project was created using an RFID system in conjunction with sewn circuitry and theArduino LilyPad.
Project Links and Publications
RFID Journal
Fashioning Technology
Ubergizmo
LilypadArduino.org
Talk2MyShirt
technabob